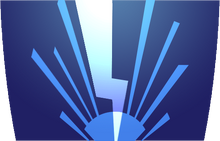 Energy Siphon is a Defensive Ability in Titanfall 2, available for the Monarch chassis. It functions similarly to the Laser Shot used by Ion though, instead of dealing direct damage, it "steals" a victim's shield. It will also slightly blind the enemy and slow reaction time, making this incredibly annoying to enemy titans. If an opponent already has shields, it will take away a large amount of their shields (but will still give you the default amount).
Energy Siphon can be upgraded with the Shield Amplifier Kit, to make the shield gained 25% stronger.
It can also be upgraded via the
Upgrade Core
.
Energy Transfer
, available at Tier 1, will allow Monarch to play Team Medic by providing friendly
Titans
with energy shield when shot by the Siphon.
Energy Field
, available at Tier 2, will turn the Siphon into an Area-of-Effect (AOE) weapon, increasing effectiveness against large clusters of enemies.
Ad blocker interference detected!
Wikia is a free-to-use site that makes money from advertising. We have a modified experience for viewers using ad blockers

Wikia is not accessible if you've made further modifications. Remove the custom ad blocker rule(s) and the page will load as expected.