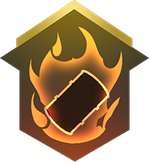 "

Igniting an Incediary Trap now triggers an initial explosion.

— description

"
Explosive Barrels
is an
Aegis Rank
upgrade, available for the
Scorch
Titan
at Rank 20. When unlocked, it will make
Incendiary Traps
explode on ignition before applying their usual effects. This explosion will deal 500 damage to anything caught in its radius of 22 feet.
Ad blocker interference detected!
Wikia is a free-to-use site that makes money from advertising. We have a modified experience for viewers using ad blockers

Wikia is not accessible if you've made further modifications. Remove the custom ad blocker rule(s) and the page will load as expected.