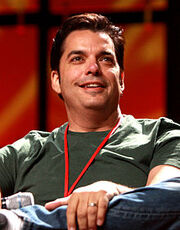 Walter Alexis "Lex" Lang (born November 12, 1965) is an American voice actor, producer and entrepreneur. He is the co-founder of The Love Planet Foundation, a non-profit organization which creates educational materials for children on the importance of recycling, world water awareness, and the preservation of the planet. He provided the voice of Spyglass in Titanfall.
Ad blocker interference detected!
Wikia is a free-to-use site that makes money from advertising. We have a modified experience for viewers using ad blockers

Wikia is not accessible if you've made further modifications. Remove the custom ad blocker rule(s) and the page will load as expected.