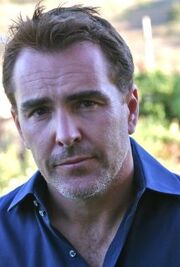 Nolan Ramsey North (born October 31, 1970) is an American actor and voice actor born in New Haven, Connecticut. He is most likely known for his roles as Nathan Drake from the Uncharted series, Desmond Miles from the Assassin's Creed series, Penguin in Batman: Arkham City and Batman: Arkham Origins, Deadpool in Hulk Vs, Spider-Man: Shattered Dimensions, Marvel vs. Capcom 3: Fate of Two Worlds/Ultimate Marvel vs. Capcom 3, Deadpool, Marvel Heroes and Lego Marvel Super Heroes, Dr. Edward Richtofen in the Zombies mode in the Call of Duty: World at War, Call of Duty: Black Ops and Call of Duty: Black Ops II, and David in The Last of Us. He provided the voice of Doctor Hammond in Titanfall.
Ad blocker interference detected!
Wikia is a free-to-use site that makes money from advertising. We have a modified experience for viewers using ad blockers

Wikia is not accessible if you've made further modifications. Remove the custom ad blocker rule(s) and the page will load as expected.